Validation port warnings
Issue
Warning regarding the validation port on trying to launch a service or composition. Codefresh uses the validation port to verify that your application is up.
Launching a pipeline showed the following warning messages in the build log:
"Encountered a problem while validating your application. Please check your pipeline configuration."
"No default port was configured".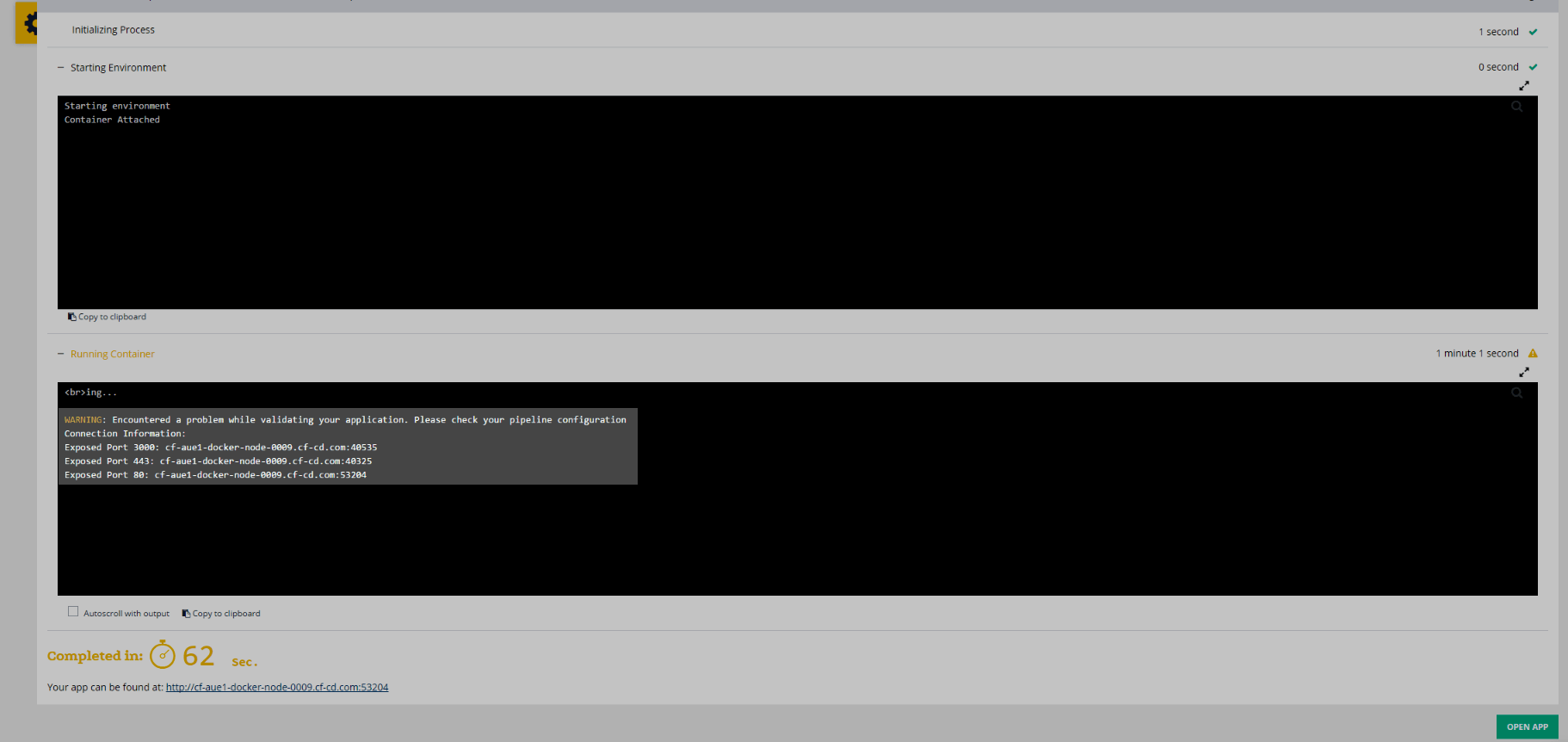 Possible cause
Though the pipeline is launched successfully, the Codefresh health check couldn't identify which URL to validate or didn't get a response from the specified application port.
When launching a pipeline, Codefresh exposes the ports specified in the repository's Dockerfile. Codefresh enables you to validate that your application is up by running a 'health check' to test the connection to one of the exposed ports.
Solution
Make sure that you listen to one of your exposed ports:

If you use a Dockerfile, listen to a port in your application.
If you use a template, listen to one of the exposed ports in either the template, or in the ports list. (If you are not using a Dockerfile, you can find the ports list in the Pipeline view.

Navigate to Repositories > Your Repository > Launch Settings, and verify that the Application Port is the same one that your application exposes, and listen to it. This is the port on which Codefresh runs the health check.

Related articles