Slack
Follow these steps to integrate Codefresh with Slack
First go to your Account Configuration, by clicking on Account Settings on the left sidebar.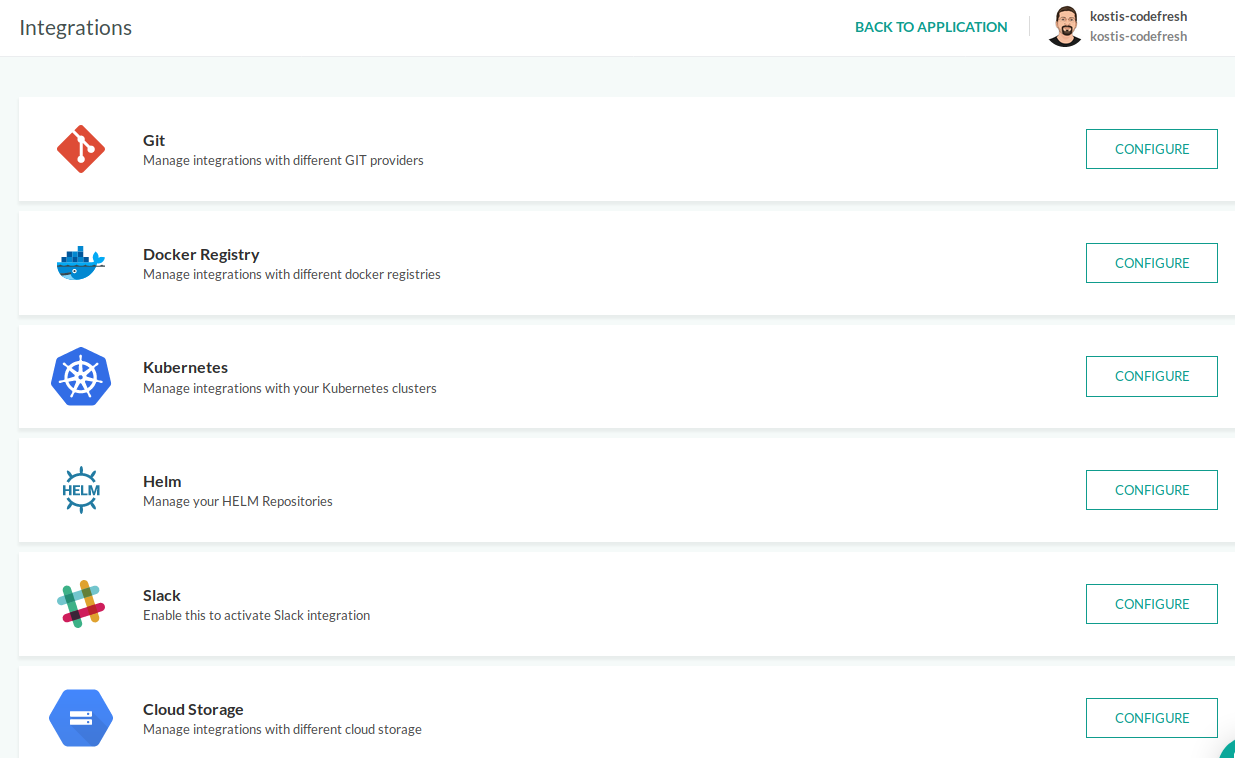 Then:
Click on configure in the Slack section
Select the Slack check box.
Click the Add to Slack button.
You are redirected to the Slack sign-in page.
Log in with your Slack credentials.
Select the check box to enable notifications for Slack
Click Save.
Result Codefresh can now post notifications to Slack, for example, notifications of successful and failed builds, and direct messages received within the Codefresh app.