Slack
Get Slack notifications for Codefresh pipelines
You can integrate Slack globally or on specific pipelines and builds.
Global Slack integration
To integrate Codefresh with Slack first go to your Account Configuration, by clicking on Account Settings on the left sidebar.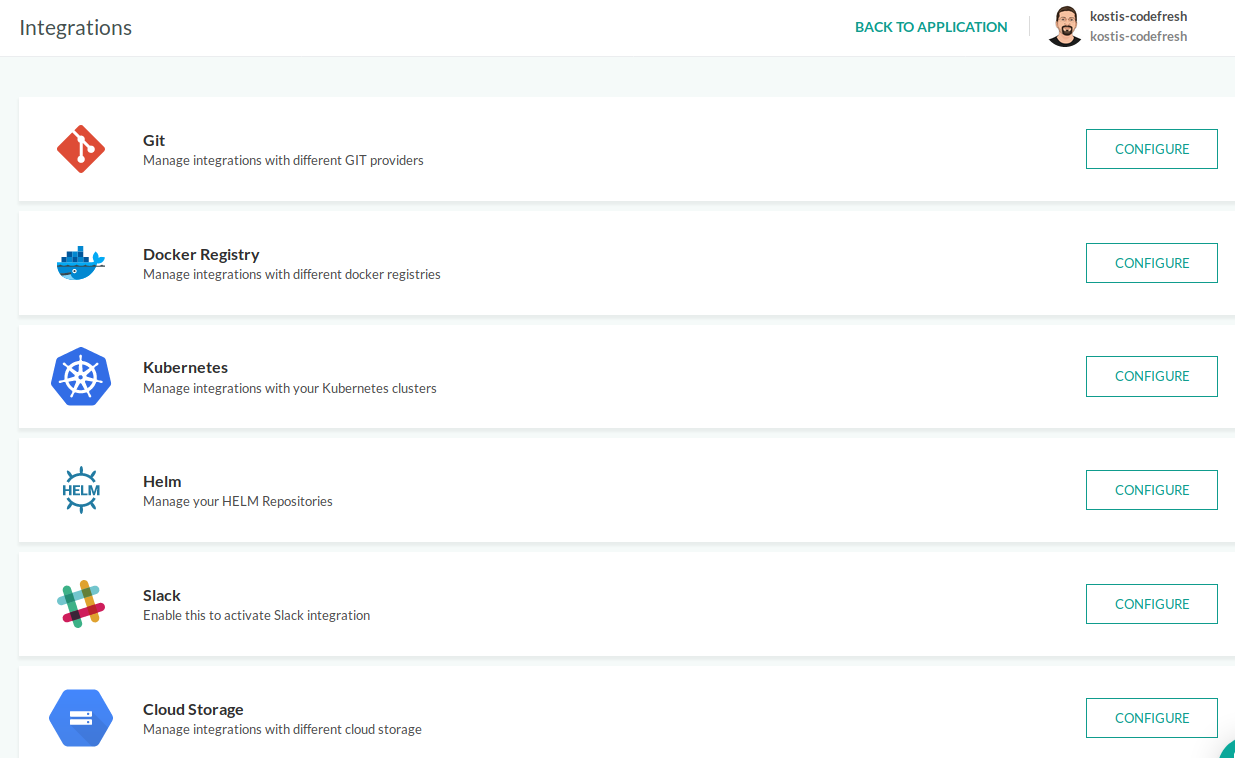 Then:
Click on configure in the Slack section.
Select the Slack check box.
Click the Add to Slack button.
You are redirected to the Slack sign-in page.
Log in with your Slack credentials.
Select the check box to enable notifications for Slack.
Click Save.
Codefresh can now post notifications to Slack, for example, notifications of successful and failed builds, and direct messages received within the Codefresh app.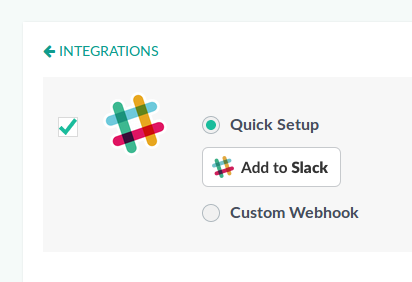 You can also select the checkboxes on the right for the type of messages you want to have.
How Slack notifications work
When you have Slack integration enabled:
All pipelines that are launched automatically by triggers will send a Slack notification
All pipelines that are executed manually will NOT send a Slack notification.
You can override this behavior by toggling the checkbox called Report notification on pipeline execution under Advanced Settings either in a Git trigger dialog or the Run settings of a pipeline.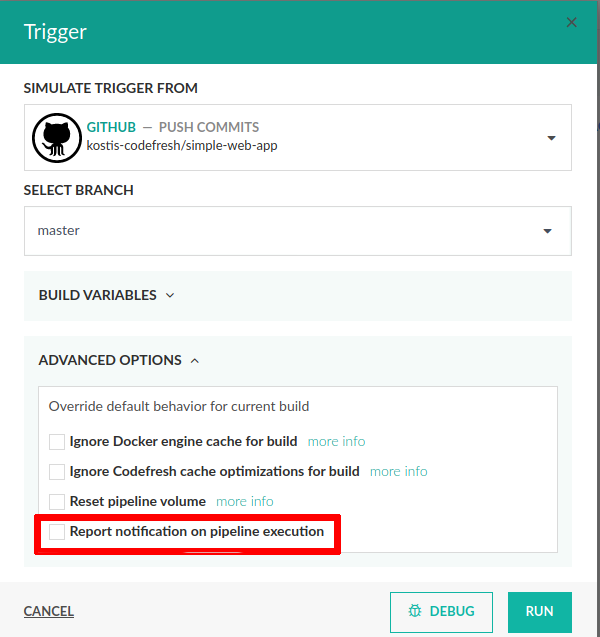 Individual pipeline Slack integration
If you wish for more fine-grained control over slack notifications, then take a look at any of the available slack plugins
What to read next