External Docker Registries
Codefresh enables you to integrate with several Docker container registries, including:
For a different registry choose to configure using the Other option.
The registries can either be public or private.
General configuration
To configure your registries go to your Account Configuration, by clicking on Account Settings on the left sidebar. On the first section called Integrations click the Configure button next to Docker Registry.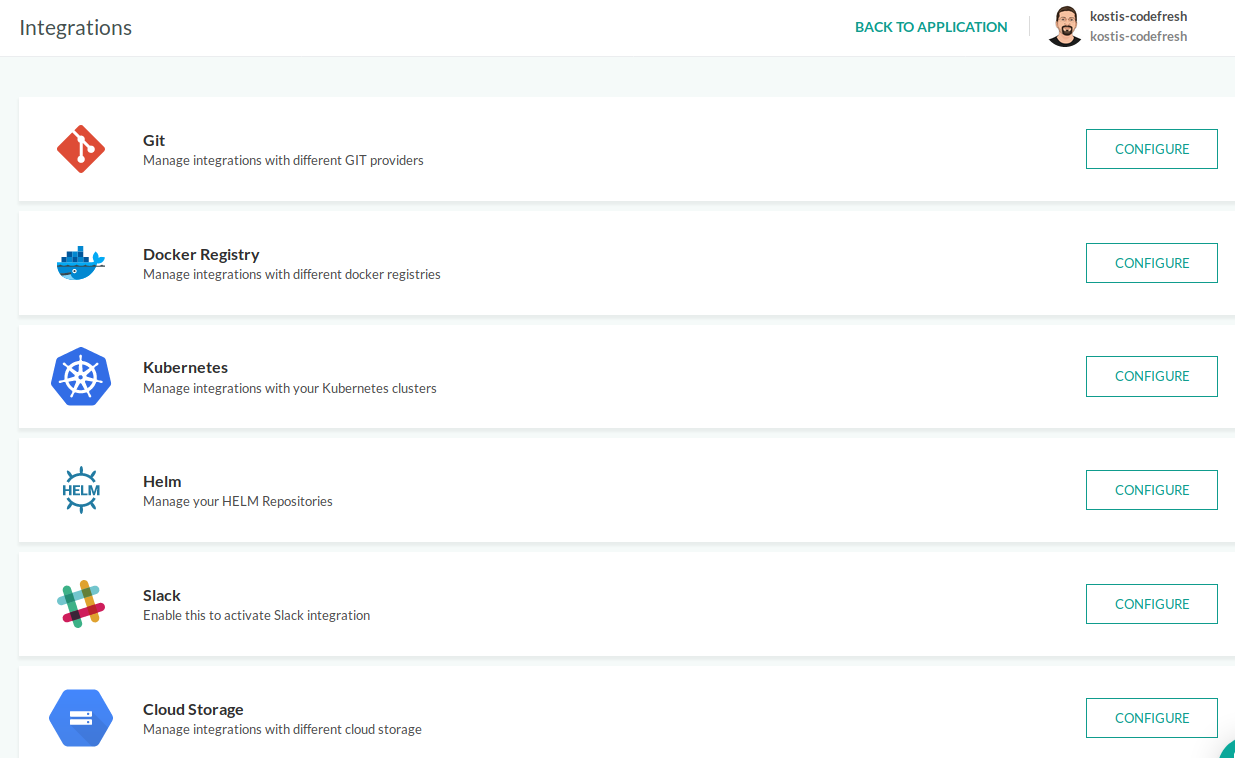 Add a new registry configuration from the drop down.
Each configuration must be given a unique name, which you can later reference in a codefresh.yml file.
Pushing an image
Once your registry configuration is all set up you can start pushing your images to it.
In a push step you can place your registry configuration name in the registry field
codefresh.yml
For more details see the image pushing page.
What to read next